Hippodrome Youth Dance
This nine week term for Youth Theatre and Youth Dance commences on 11 January and runs until week commencing 22 March. There are no classes weeks commencing 15 and 22 Feb as we break for an extended half term.
Mix It Up Dance for ages 7-11

Mix It Up introduces children to lots of different dance styles, from musical theatre to street dance, whilst developing a strong technical foundation. It stretches the creative imaginations of the children and encourages them to develop their own choreography. A fantastic class for children new to dance, or those who just can't stop moving!
Contemporary Dance for ages 11+ and 14+

Contemporary dance is a fluid expressive style that can create a variety of performance work – from high octane energy to soft, gentle movement. These fun creative classes equip young people with excellent dance skills and techniques, working towards exciting performances opportunities. Young people are encouraged to develop their own creative ideas and choreography, and regularly have the chance to perform.
Foundation Dance Programme for ages 9+

Run in partnership with The D Project, this programme trains young gifted dancers in contemporary and ballet with the long term aim of preparing them to audition for Dance City's Centre for Advanced Training (CAT) and other dance training routes. The programme consists of a weekly 1 hour ballet, strength and stretch class and a 2 hour contemporary technique and creative class. This class is by invitation and audition only. Please contact debbie@thedproject.co.uk to request an audition or for more information.
Mix It Up Dance
Ages 7-11 
Mondays 4pm - 5pm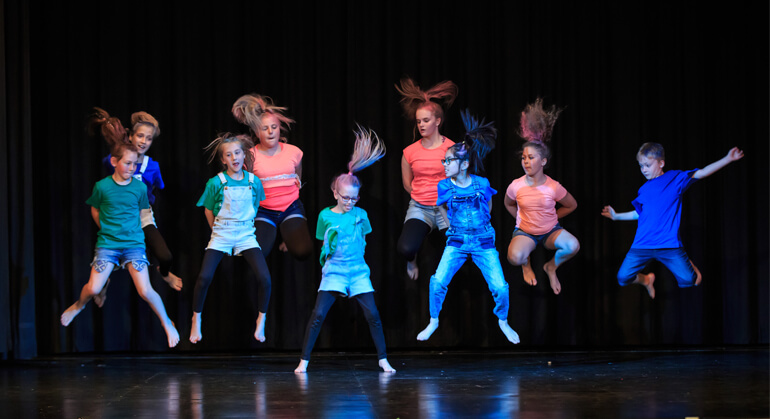 £29.25 | Price for full term
Contemporary Dance 11+ & 14+
11+ Wednesdays | 5pm - 7pm
14+ Wednesday | 7.15pm - 9.15pm
£40.50 | Price for full term
11+ | Click here to book
14+ | Click here to book
Foundation Dance
Tuesdays 5pm - 6pm
Saturday 9.30am - 11.30am